Meet Our Scientific Advisors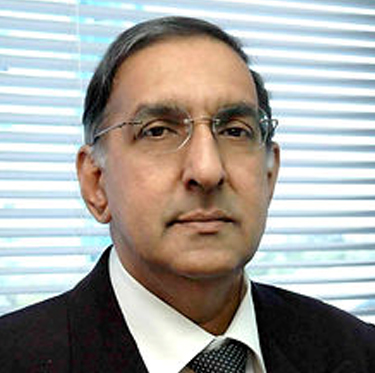 DATO' DR. JAI MOHAN
MBBS (Mal),MRCP (UK), FRCP (Lon), FAMM
Dato Dr Jai Mohan was Professor of Health Informatics & Pediatrics at the International Medical University from 2005 to 2018. He continues to teach health informatics part-time at the International Medical University and at Quest International University Perak (where he is Adjunct Professor).

He worked in the Ministry of Health for 30 years from 1971 to 2001 (including being Head of Pediatrics at Hospitals Seremban, Ipoh and Selayang).

Jai Mohan has, to his credit, 38 publications and 10 research reports on pediatrics, health informatics and health policy. He has acted as temporary WHO consultant on telematics and advised on telemedicine development in developing countries.

He is a past president of the Malaysian Pediatric Association and the Malaysian Health Informatics Association.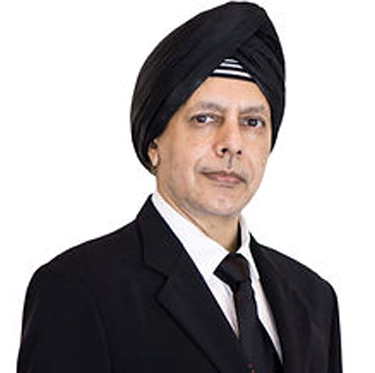 DATO' DR. RAJBANS SINGH
MBBS, MRCP (UK), Dip. Geriatric Medicine (Lon)
He then served as a medical officer in various hospitals including general hospitals in Kuching, Klang and Seremban. In 1992 he got his Membership from the Royal College of Physicians U.K. and served as a specialist at Seremban Hospital.

In 1994 he was granted a government scholarship to pursue his subspecializing in Geriatrics at Cardiff Royal group of hospitals. He served in Cardiff as an honorary registrar and in 1994 got his Diploma in Geriatric Medicine from the Royal College of Physicians in London. He came back to Malaysia in 1995 and started the first Geriatric ward in Malaysia at Hospital Seremban and he also was the first Geriatrician in the Ministry of Health.

He later served as a Senior Lecturer in Medicine and Head of the Geriatric Unit at University Putra Malaysia and as a Consultant Physician and Geriatrician at General Hospital Kuala Lumpur.

Presently DR. RAJBANS serves as a Consultant at Pantai Hospital Bangsar.

Dr. Rajbans is a member of the Elderly Committee of Malaysian Medical Association, Member of the Malaysian Gerontological Association, Member of the American Academy of Anti-Aging Medicine and Member of the British Geriatrics Society. He is the founder member and Past President of the Malaysian Healthy Aging Society and presently is the President of the Malaysian Wellness Society. He is also a Certified Nutrigenomics Practitioner.

He also has written numerous articles on health and wellness related issues in local publications, health magazines and medical publications. He has spoken to many corporations on the concept of heathy aging and to many clubs and associations. He has a regular radio show every Thursday on Lite FM where various health issues are discussed. He just published a book called 'Wellness. Health and Sickness'.

Dr. Rajbans has a keen interest in the ageing process especially in the early detection and prevention of disease processes and believes in the motto 'Live Long Live Well'.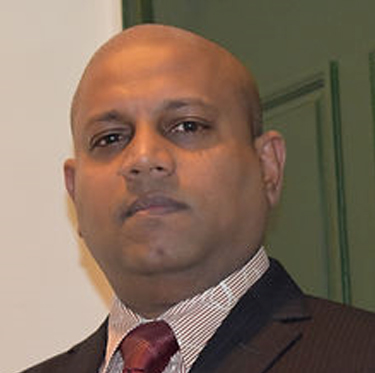 DR. JEYARAJAH SIVALINGAM
MBBS(Mysore) MRCP(UK)
Dr.Jeyarajah Sivalingam received his Medical Degree from Mysore Medical College, India. He is a Member of the Royal College of Physicians (UK). His previous appointments include Physician and Senior Lecturer in Cardiology at the Faculty of Medicine, UiTM and Selayang Government hospital. He further trained in Interventional Cardiology at the National Heart Institute, Kuala Lumpur from 2008 -2010.

Dr. Jeyarajah Sivalingam is one of the pioneers in Regenerative medicine. In pursuing his interest in Noninterventional solutions for Ischemic heart disease, he established clinical collaboration with Stempeutics Research Malaysia, working on Heart Failure (a Biotechnology Lab from India processing Allogeneic Mesenchymal Stem Cells) from 2008 to 2010. In 2011 he trained in Cardiac Shock Wave Therapy (to promote Non-Interventional Revascularization) at the Department of Preventive Cardiology, University Hospital Burne, Switzerland.  In 2012, he trained in Bedside Separation of Stromal Vascular Fraction, containing Adipose Adult Stem Cells in reducing Inflammatory disorders,  at Intellicel biosciences Lab in New York. In 2014 he established clinical collaboration with Dr. Anna Holefors, the head scientist at In vitro Plant-tech AB, a plant cell laboratory in Malmo, Sweden, to pursue the clinical application of plant stem cells in Regenerative Medicine.

Dr. Jeyarajah Sivalingam is currently a Consultant Physician at MAC Clinics. He is a life member of the Malaysian Medical Association and the National Specialist Registry. His focus is on Men's Health, Noninterventional reversal of ischemic heart disease and Preventive and Regenerative Medicine.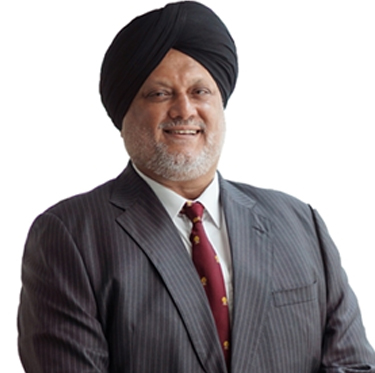 DR. GOBINDER SINGH
MBBCh (Ire), LRCP&S (Ire), FRCS (Edin & Glas)
Dr Gobinder Singh is a Senior Consultant Orthopedic Surgeon in Kuala Lumpur. He graduated from medical school (RCSI, Dublin) in 1986, and obtained the FRCS (Glasgow) and FRCS (Edinburgh) surgical qualifications in 1991. He worked in Ireland and the United Kingdom from 1986 to 1994, and returned to Malaysia as s a Lecturer and Consultant Orthopedic Surgeon with the National University of Malaysia (UKM/ HUKM) from 1994 to 1999.

Dr Gobinder Singh been in private practice since 1999 mainly at Pantai Hospital Kuala Lumpur, as a provider of tertiary orthopedic care. He has published and lectured extensively in his fields of interest. Dr Gobinder Singh is registered under the Malaysian Medical Council (reg no: 30580), and the National Specialist Register (no: 127157). He is a member, officer or fellow of the Malaysian Orthopedic Association, Malaysian Arthroscopy Society, Malaysian Society of Hip and Knee Surgeons, Malaysian Association for the Study of Pain, Asia Pacific Orthopedic Association, International Society for Arthroscopy, Knee Surgery and Orthopedic Sports Medicine, and the American Academy of Orthopedic Surgeons. He served as President of the Malaysian Orthopedic Association in 2013/2014.
DR. RAFEEZUL BIN MOHAMED
BSc(USM), MSc (USM), PhD (SURREY, UK)
Dr Rafeezul bin Mohamed (Ph.D.), is senior lecturer and researcher at Department of Biomedical Science, Advanced Medical and Dental Institute (AMDI), Universiti Sains Malaysia, Pulau Pinang. Dr Rafeezul obtained his BSc in Health Sciences (with Hons) from the Universiti Sains Malaysia (2003), MSc in Immunology from the Universiti Sains Malaysia (2008) and PhD in Cellular Immunology from University of Surrey, United Kingdom (2013). Dr Rafeezul research interest are in the field of cardiovascular biology and immune-oncology. He has secured various grant from Ministry of Higher Education, Ministry of Science, Technology and Innovation and Universiti Sains Malaysia to fund his research projects. Dr Rafeezul is actively involved as journal reviewer, external and internal Msc and PhD examiner and hold various academic and administration post at USM and AMDI level. Recently, Dr Rafeezul was appointed as a research consultant by Nichi Asia Life Science Sdn Bhd on the project entitled "Study on the technical feasibility, safety and efficacy of immunotherapy in breast cancer mouse model". Dr Rafeezul and his counterpart from Nichi Asia Life Science Sdn Bhd also have various research project in their pipelines focusing on umbilical cord mesenchymal Stem Cells (UCMSCs) and immune cells (Dendritic cells, Natural Killer cells and T cells) for respected diseases.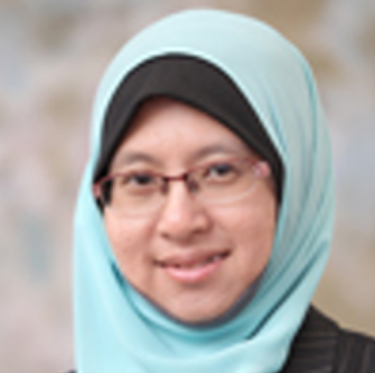 DR. FARIDAH IDRIS
MBBS (UM), MPath (Haematology) (UM). Certificate in Curriculum and Instruction (Maastricht)